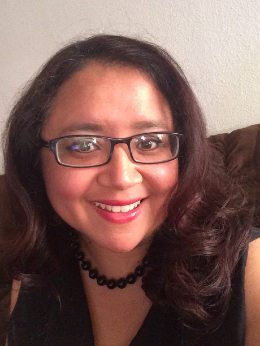 This chica loves love. I write spicy romance stories featuring smart & sexy Latina heroines. I live in sunny Southern California with my husband, three kids, two Beagles and one Bulldog.
I'm part of a large, extended Mexican family and we love to laugh almost as much as we love to eat! Because of this, family and food are strong themes behind many of my stories.
But if any of my tias or cousins ask, they are definitely NOT the source of inspiration for some of my characters. Okay?