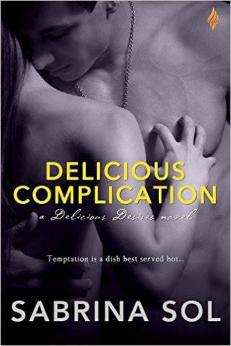 A sexy category romance from Entangled's Brazen imprint...
Temptation is a dish best served hot...
Event planner Daisy Robles can't remember a time when celebrity restaurateur-and celebrated playboy-Brandon Montoya didn't make her nuts. His infuriating arrogance, his hotness...his undeniable sexual energy. One night and a whole lot of expensive tequila later, Daisy's self-control is AWOL. And Brandon's making her crazy in all the right ways. When their tequila-fueled make-out session hits the tabloids, Brandon is furious. At least until he realizes his "relationship" with Daisy is his chance to get his ill mother to Los Angeles for treatment. All he has to do is convince Daisy to be his pretend fiancée for two weeks... The deal? No sex and no falling in love. But all it takes is a little heat to find themselves in a deliciously compromising position...