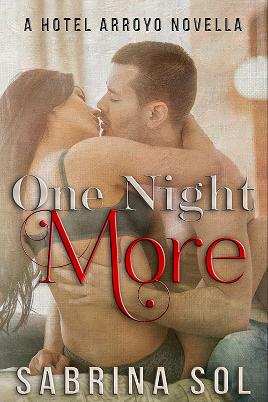 Love At The Hotel Arroyo: A Novella Series
With only hours until her big 3-0, Vanessa still has three things left on her "Before I Turn Thirty" bucket list: gave a one night stand, get a tattoo, and get engaged. When her boyfriend dumps her during dinner, she knows a ring isn't happening. But no-strings sex with the handsome stranger she later meets at the bar? Check.
Mateo never expected to hook up with the sexy brunette. He also didn't expect for her to bolt before he could get her last name. Luckily, he's about to get a second chance.
But Vanessa only wants to forget that night once she realizes Mateo is the owner of the landscaping company vying for a lucrative contract at the hotel where she and her father work. With Vanessa's dad deciding if Mateo's business will get the multi-million dollar deal, they must keep things strictly professional -- or else risk consequences that could hurt both of their families.
Author's note: This novella, previously published in the Down & Dirty anthology, includes a bonus epilogue?